IATH NEWS
Ben Ray launches new book on the Salem witch trials
April 27, 2015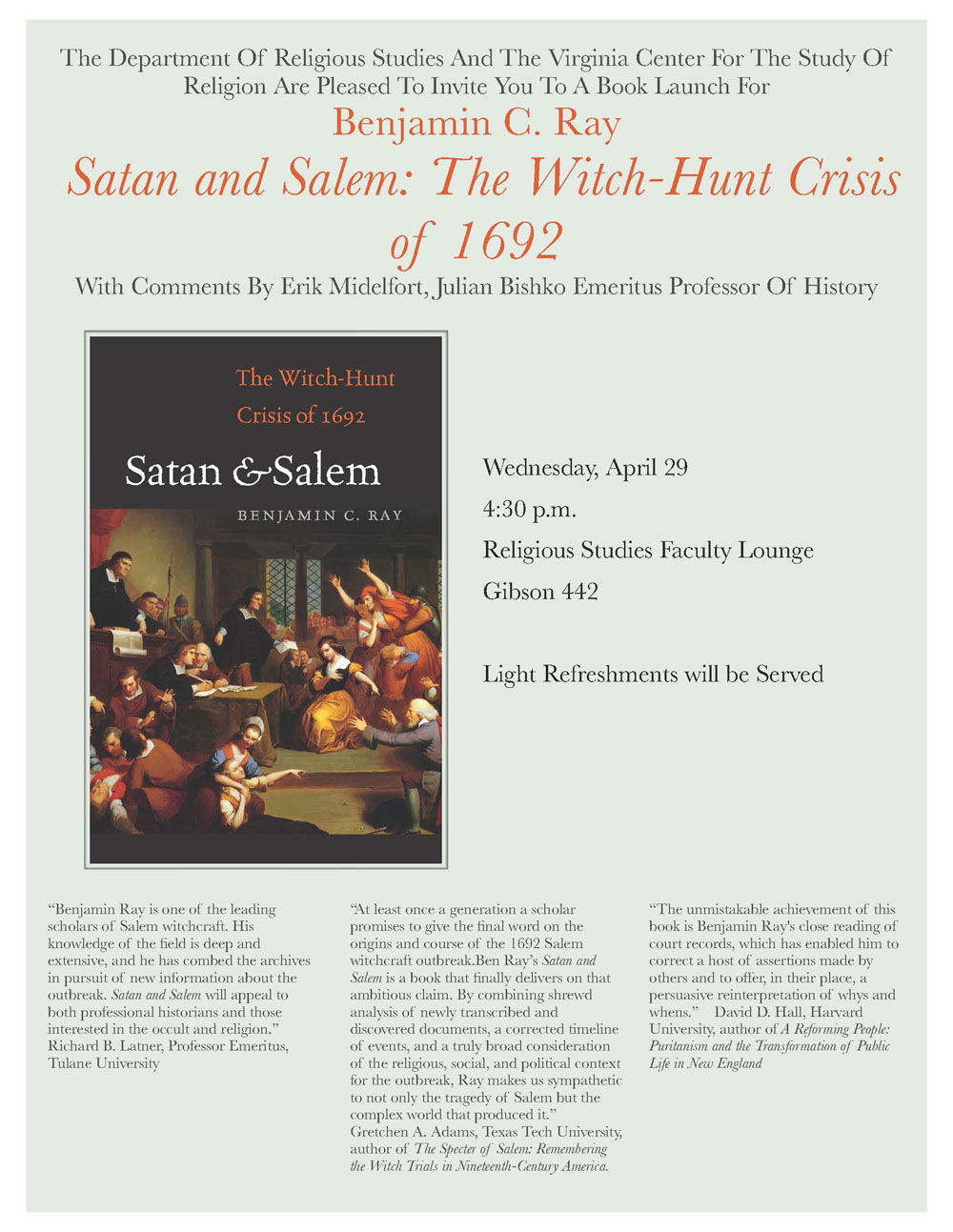 Click to see a larger version.
Professor Benjamin Ray, director of the Salem Witch Trials Documentary Archive and Transcription Project, has a new book out. Satan and Salem: The Witch-Hunt Crisis of 1692, from the University of Virginia Press, analyses the complex and interlinked religious, social, political, and legal factors behind the dramatic and tragic events of the witch trials in the Massachusetts colony. Prof. Ray analyzes court records, maps, and documents to examine how the accusations took hold and spread, leading to what was later denounced as a "delusion of the Devil".
A book launch, sponsored by the UVA Department of Religious Studies and the Virginia Center for The Study of Religion, will be held on Wednesday, April 29, at 4:30pm in the Religious Studies Faculty Lounge (Gibson 442). Erik Midelfort, Professor of History Emeritus, will discuss the book.