IATH NEWS
New Song Cycle Based on Book Traces Project
January 3, 2018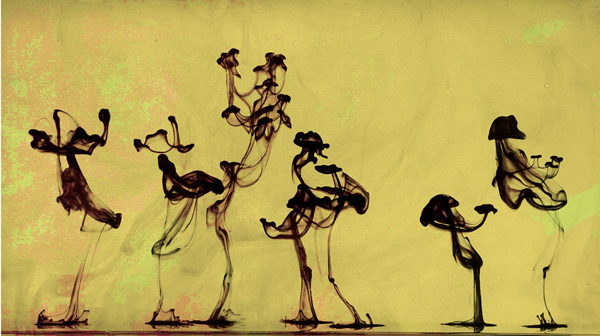 A new song cycle for voice, clarinet, cello, and percussion will receive its world premiere at Alderman Library on February 18. The cycle is inspired by the Book Traces project, based in the UVA Library. The composition is called Marginalia, by Matt Boehler, and was commissioned by Victory Hall Opera. Victory Hall Opera, founded in Charlottesville in 2016, offers contemporary productions of both large and small compositions, in a "chamber opera" format in intimate, alternative venues. The production will feature company founders Miriam Gorden Stewart and Brenda Patterson, as well as Will Ferguson, and Garrick Zoeter on clarinet, I-Jen Fang on percussion, and Kristen Wojcik on cello.
Book Traces finds unique copies of nineteenth- and early twentieth-century books on library shelves and, using crowd-sourcing, searchers for marginalia and inserts left by the books' original owners. These books were gifted or purchased by libraries, and often the personal comments and notes that readers left in the books remained. The project was begun by UVa English Associate Professor Andrew Stauffer, and centers on the future of the print record amidst wide-scale digitization. It is looking to find and highlight the marginalia, inscriptions, photos, original manuscripts, letters, drawings, and other unique data that are tied to individual copies. "Each book has to be open and examined," the project site points out.
Boehler is both a performer and composer, a bass who has sung classical and contemporary opera and song all over the United States. He graduated from the Juilliard Opera Center and Viterbo University, with a degree in Theatre Arts. He began composing in 2011, and recently completed his M.M. in Composition at the San Francisco Conservatory of Music, after studying composition at the EAMA Nadia Boulanger Institute in Paris.
The performance will be on February 18 at 8pm in the McGregor Room, Alderman Library. Tickets are free for students and $30 for general admission.