IATH NEWS
Endangered Data Week!
February 19, 2018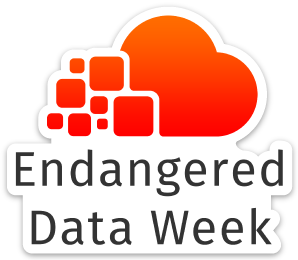 UVA Library is participating in Endangered Data Week 2018, a national collaborative effort, coordinated across campuses, nonprofits, libraries, citizen science initiatives, and cultural heritage institutions, to shed light on public datasets that are in danger of being deleted, repressed, mishandled, or lost. It runs from February 28-March 2.
The Library is hosting several events and workshops that highlight datasets and tools that are open and serve as examples of how to prevent data from becoming endangered. These include Introduction to the City of Charlottesville's Open Data Portal, Introduction to R, and Data Sharing and Public Health Emergencies. No reservations are required, and all events are open to beginners as well as current users.
The events are being hosted by Research Data Services and the Scholars' Lab with support from the Data Science Institute.