IATH NEWS
Using Augmented Reality and Digital Infrastructure in Performance
April 16, 2019
Larry Shea, Associate Professor of Video & Media Design in the School of Drama at Carnegie Mellon University, will speak about the use of newly emerging VR/AR/XR technologies for storytelling, theater, and performance on April 17 at 6 pm in the Helms Theater. His talk, "There's No Place Like Phone: AR, Digital Infrastructures, and Performance," will discuss his recent projects and the use of newly emerging Virtual Reality/Augmented Reality/Extended Reality (VR/AR/XR) technologies for storytelling and performance.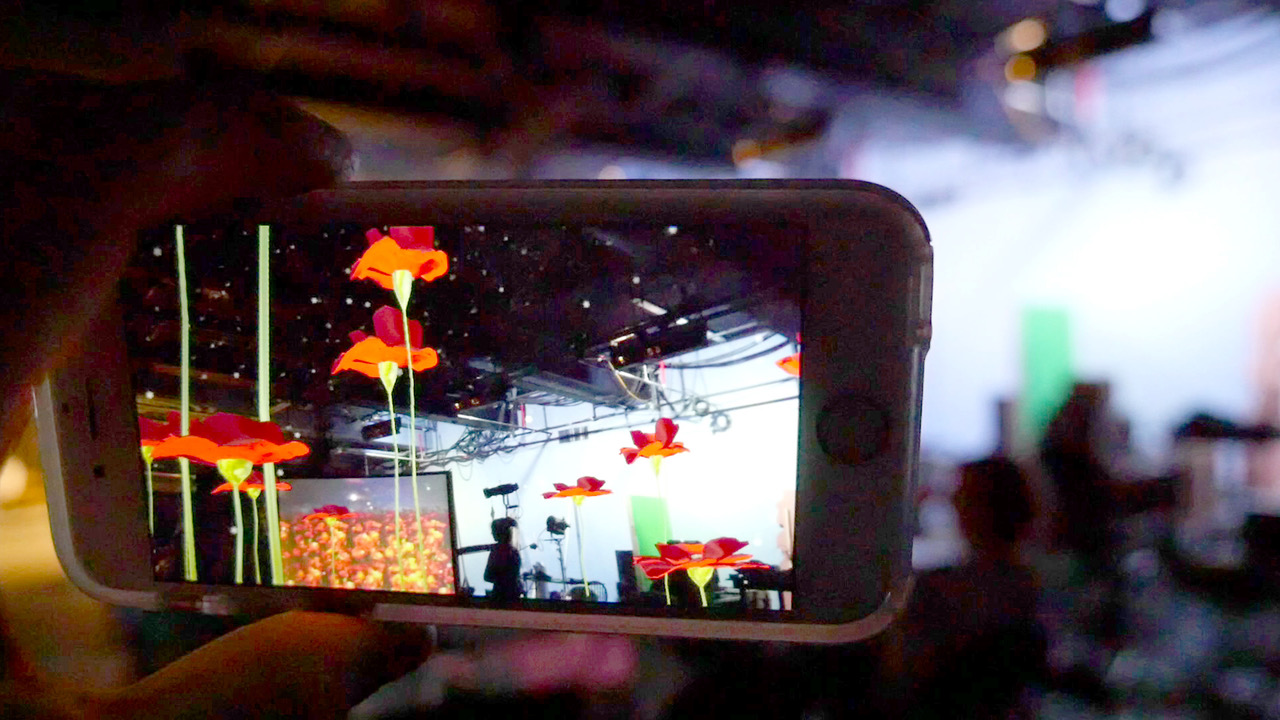 Professor Shea is an artist and educator working with a wide variety of digital & analog media, designing visuals and interactivity for theatrical productions and fine artworks around the world. Recently he worked with the well-known media-theater company The Builders Association on their production Elements of Oz, helping to develop a smartphone-based app that the audience used throughout the show.
Expanding on these technologies, he is developing a series of geolocational experiences exploring the social, political, economic, industrial, and cultural histories of Pittsburgh called Ghosts in the Machine. These are mobile-device based AR enhanced systems for "temporal wayfinding," allowing users to gain a deeper sense of place as they go about their daily lives. The project is inspired by scholarship in multiple fields, wayfinding research in architecture and urban planning, ideas about placemaking and psychogeography, the neuroscience of memory and the history of site-specific artwork, contemporary performance and immersive theater.
Professor Shea founded and runs the Video & Media Design MFA program at Carnegie Mellon, and holds an MFA from The Massachusetts College of Art, a BA from the University of Virginia. From 2003-2005 he was Executive Director of the internationally acclaimed, MIX: the New York Lesbian and Gay Experimental Film/Video Festival in New York.