IATH NEWS
NEH Award Will Support Research on Commemoration of the Dead in Renaissance Florence
June 30, 2021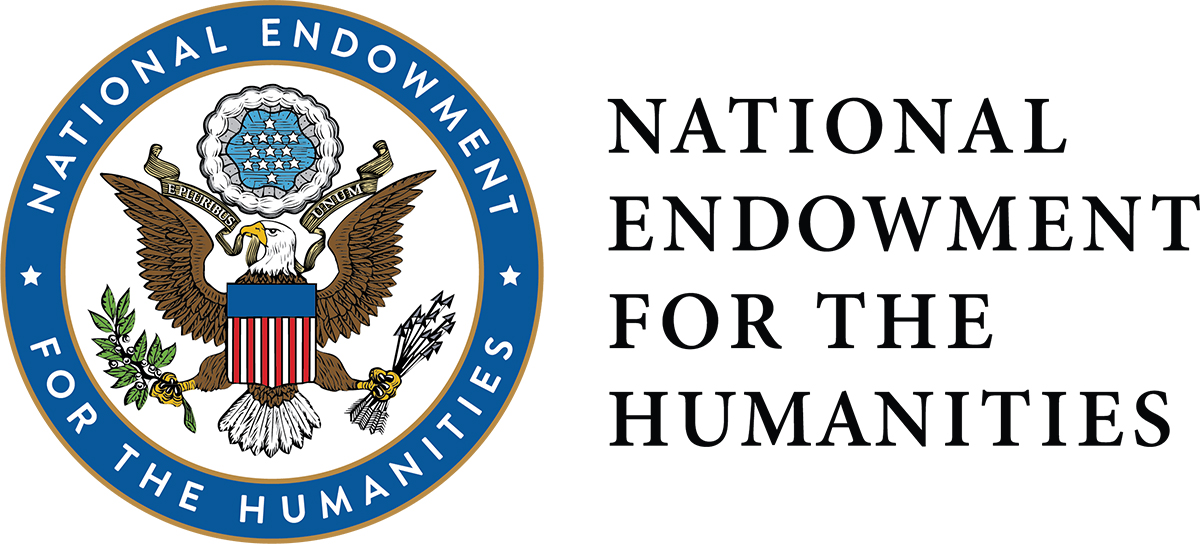 The National Endowment for the Humanities has awarded the University of Virginia's Institute for Advanced Technology in the Humanities and IATH Visiting Fellow Dr. Anne Leader a $299,000 Humanities Collections and Reference Resources Grant for research on the connections between burial choices, family networks, and religious and social affiliations in Florence, Italy.
Commemoration of the dead is a fundamental human activity that can generate great works of art, including frescoes, altarpieces, and elaborately carved tomb sculpture. Simpler grave markers with epitaphs and family crests also communicate biographical facts, fictions, and aspirations, as well as religious, moral, political, and socio-economic messages.
In addition to satisfying spiritual needs, these memorials announced Florence's wealth and significance to both urban dwellers and visitors. The government commemorated civic heroes; churches, their most esteemed clerics; and individuals, themselves and their descendants. The first decades of the fourteenth century saw explosive growth in personalized grave markers in the floors, walls, and yards of city churches. Closely packed tombstones and memorials provided constant reminders of the transience of life and the urgent need to prepare for a good death. Burial in the presence of sacred relics inspired prayers by the living for the dead to have relatively quick passage through purgatory on their way to heaven. But, in spite of such legacies, children and grandchildren did not always choose to use the tombs of their ancestors and instead installed new monuments nearby or in a different church altogether. Family plots were sometimes sold, and churches were remodeled or even torn down, raising questions about the spiritual well-being of the Christians interred on their grounds.
Now based in Auburn, Alabama, Leader became interested in the memorial culture of medieval and Renaissance Florence while researching tomb installations at the Badia Fiorentina, the city's oldest Benedictine abbey, for her book on its spiritual, political, and social life, The Badia of Florence: Art and Observance in a Renaissance Monasstery, published in 2012 by Indiana University Press. Why, she wondered, had a select group of patrons chosen to be buried in the Badia, rather than in their home parishes or in established family tombs at popular burial sites like the Franciscan friary of Santa Croce, or the Dominican Santa Maria Novella?
Digital Sepoltuario, an internet accessible resource, is the outcome of Leader's investigation of this question. The database supporting this digital research collection/tool draws on archival tomb registries kept by church officials to keep track of burials on their grounds. The registries, known as sepoltuari, record burial rights to tombs and describe monuments in terms of their physical proximity to altars and to each other. Antiquarians later compiled individual registers into comprehensive sepoltuari, describing the monuments in terms of their materials and decorations and recording their inscriptions. They sought to preserve the memories of churches undergoing renovations and in some cases demolition. Enlightenment reforms further disrupted centuries-old burial practices with the removal of graves to civic cemeteries outside city walls. The manuscript sepoltuari are crucial evidence of the relationship between the living and the dead throughout the urban landscape of premodern Florence.
While the original manuscript sepoltuari describe tomb inscriptions, decorations, including coats of arms, and changes of ownership, the Digital Sepoltuario built by Leader and IATH includes data about family, corporate, and neighborhood networks and the employment, marriages, and political service of the deceased. These biographical details provide broader socio-economic contexts that shed light on what tomb patrons chose to include in their memorial inscriptions (or not to include). This rich data helps to explain how individual burial choices affected both lives and after-lives at the personal and larger historic and social levels.
Leader was appointed Visiting Fellow at IATH in 2016 in order to create Digital Sepoltuario as a freely accessible, online collection of memorials. The collaboration with IATH on the project's development has received support from the Richard Lounsbery Foundation, the Samuel H. Kress Foundation, and the Gladys Krieble Delmas Foundation. Most recently, the NEH has awarded a grant to support the extensive expansion of the dataset, the construction of more robust search mechanisms, and the development of mapping features. These expansions will allow students, scholars, genealogists, and visitors to Florence, whether in person or virtually, to explore and interpret the tombscape of this treasured UNESCO heritage site.